Welcome to Aramii ... a free, browser-based, fantasy pet game.
Tired of childish pet games that get boring after a few minutes? Play a game that has more to offer than petting and feeding your pets. Aramii is an ever-changing universe that will offer you challenging adventures. The game requires no monthly subscriptions or obligation to pay.
Breed, design, decorate, and catch Amis ... pets that come in an unlimited number of colors and markings that you can choose. Offspring inherit the genetics of the parents. See all types


Hatch, design and battle Meeps! Challenge other users' meeps to fights. These tiny pets change color when you feed them delicious, sugary foods. They will even deliver your messages and send you important alerts.
See all types


Embark on exciting visual and narrative quests to gain rewards and explore the Aramii world.






Join us today! Just enter your email for an activation link.
Collect, use, and display accessories, backgrounds, potions, and other items. There are hundreds of different items to discover. See all items


Hang out with the community in the forums and chat room. Start or join a clan of like-minded people. Make friends through breeding and battling. We also have contests so you can win rare and fabulous prizes!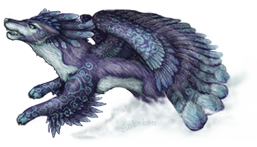 © Aramii
All rights reserved
contact: aramiiami@gmail.com